Even after school closes its doors for the summer, there are plenty of opportunities for children to embark on new adventures, learn new skills, and have lots of fun. Your child will love spending their summertime in a fun and exciting summer camp. You may be wondering whether the camp is the right fit for your child, they may have special interests, so it is important you choose the right camp for them. Summer camps can help develop your kid's important emotional, social, and cognitive skills. They will create memories and make new friends that will last a lifetime. Here are the 5 best children's summer camps in Dublin.
Miss Ali Stage School
Miss Ali Stage School is one of the market-leading summer camps based in Dublin. The summer camps are available for bookings in the month of August. If you love Dance, Drama, and Singing then this is the summer camp for your kids. Your kids will build up confidence and skills, make friends, and have lots of fun. The camp is a fresh start camp course designed to focus on confidence building, inner and feel-good energy, and positive thinking through music, dance, and performing arts. The summer camp caters to girls and boys between ages 4-12 years old. The holiday camp starts at 10 am and finishes at 1 pm daily. There are 3 camps to choose from and limited places available. The camp focuses on dance, musical theatre workshops, make a movie, meditation, and yoga, songwriting, miss Ali's got talent, screenplay writing, and masterclasses. A personalised certificate will be given to each child at the end of the camp.  Learn more about Miss Ali's children's summer camps in Dublin.
Astro Park
Astro Park multi-activity summer camps are ideal for every child who wants to have lots of fun and attend activities during the summer holidays. There are 2 Astro Park camps one in Tallaght and Coolock. All the activities in the camp are designed to inspire and engage the children throughout the camp's duration. The camps are a great way for children to be entertained and accompanied while having a great time keeping active and social able with other kids. Both camps start in June for 9 weeks. The camps are for both girls and boys aged between 4-12 years old. Each day begins at 9 am and finishes at 3 pm. Groups will be divided up by age. The activities include bubble football, garlic football, football coaching and games, speed radar, NERF Astro wars, crazy sports day, and multi-sport target zone.
Star Camp
Star Camp has some of the best summer camps running from June to August catering for both boys and girls. Star camp activities include singing, dancing, acting, comedy and jokes, magic and tricks, games and activities, art and drawing, news and weather reporting, Tik Tok dances, story and book scenes, confidence building and positive affirmations, and so much more. The main goal of their summer camps is to bring an atmosphere of excitement, laughter, fun, and positivity. All kids will be divided into groups and will remain with the same leader. The camps are open to kids aged 4-12 years old. Star camps can be booked online with over 60 summer camps running across Dublin.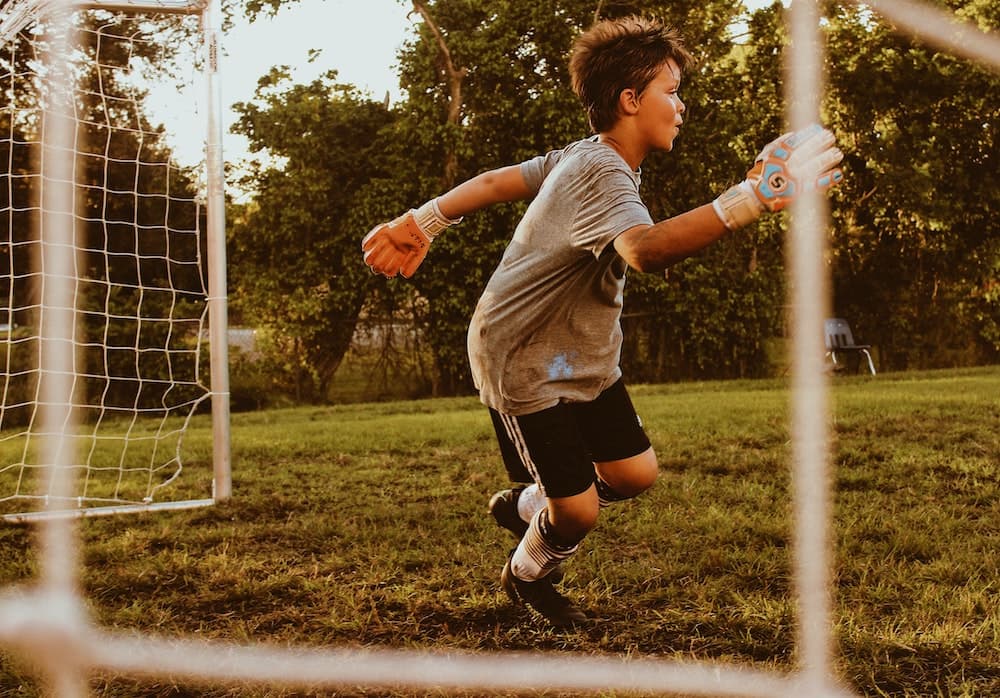 Let's Go
Let's go is the number one multi-activity summer camp operating for over 35 years. Let's go operate several camps across Dublin. The camps are catered for both girls and boys from ages between 5 to 12 years old. The camp day runs from 9.30 am to 3.30 pm or in some venues 9 am to 3 pm or 10 am to 4 pm. All staff members are enthusiastic, dependable, knowledgeable, outgoing, and truly caring individuals. The summer camps combine fun and games with structured educational sessions. The 5–6-year old's activities include pony cycles, skittles, bricks work, ball games, stories, face painting, and much more. The 7–12-year old's activities include kin ball, badminton, rounders, soccer, camp games, bouncing castle, and so much more.
Columbus Club
Columbus Club provides 9 separate summer camps each week for a period of 11 weeks starting in June and finishing in August. The summer camps cater to kids from ages 3 to 12 years old. The summer camps include arts and sports, baking and sewing, computer and programming, multi-sport and fitness, engineering, Lego and chess, film and cinematography and drama, Irish summer camps, creative writing and presentation skills, and animation and art. All students are grouped according to age. The arts and sports camp activities include singing, dancing and movement, drawing, treasure hunts, Lego, storytime, drama, mini sports, and fun games. Different activities and themes take place each week. All summer camps can be booked online just simply select the camp your child would like to attend and fill in all information accordingly.